Penny Lancaster and Rod Stewart share two sons, Alastair, 17, and Aiden, 12, with proud mum Penny regularly sharing photos of her children on Instagram.
Both boys have inherited their 78-year-old dad's rockstar looks, with Alastair looking uncannily like his father in the latest photos Penny shared on social media.
In one snap, Alastair poses with his cousin, wearing the rock and roll uniform of black jeans and a white shirt. The photo was taken on a boat, with Alastair looking moodily into the camera, proving he takes after his model mum when it comes to posing.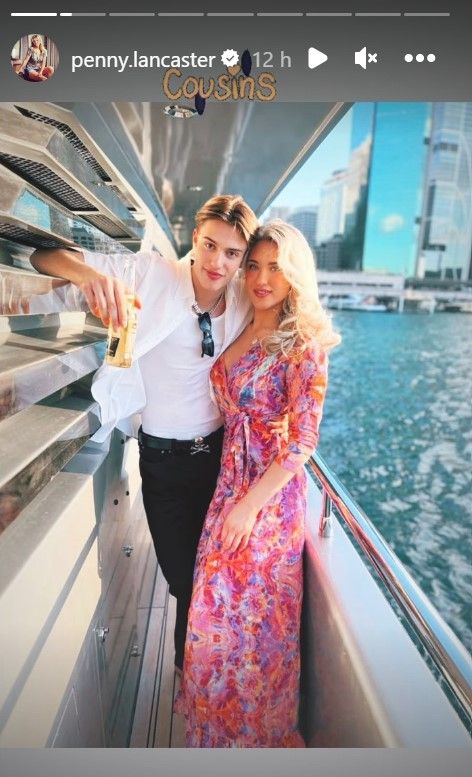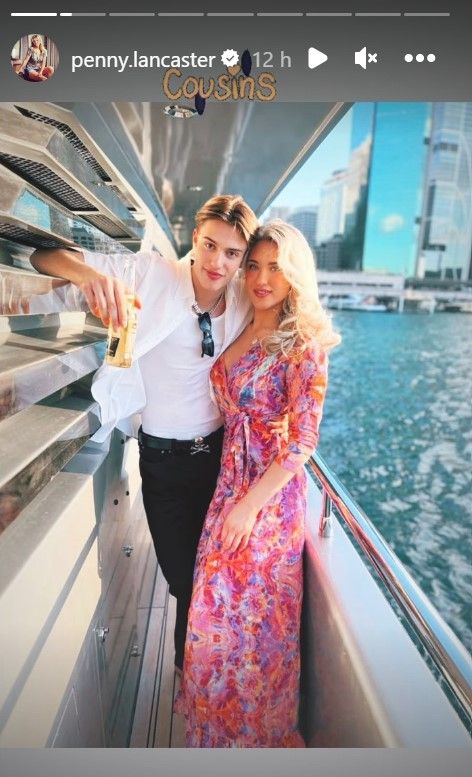 Penny's second photo of her beloved son shows Alastair with his arm thrown casually over his adoring mother's shoulders, hiding his eyes behind shades and adding a cool black puffer jacket to the outfit.