Beatles icon Sir Paul McCartney visited Frank Pepe Pizzeria Napoletana in New Haven after his Thursday night event at Yale, the restaurant confirmed to Hearst Connecticut Media.
The Beatles star was seen inside the restaurant in a photo that was posted on Facebook by CSMT at Yale School of Music Director Jack Vees. Vees has since changed the settings on the post so it is no longer public or deleted it. The photo was also posted on Facebook by Dave Schneider, a member of Connecticut's The Zambonis band.
"Here is Sir Paul, about to enjoy some local pizza at Pepe's! This was right after his speaking engagement at Yale," Vees wrote on Facebook.
Earlier that day, McCartney took to the stage at Yale's Woolsey Hall to talk about his life and recent book "The Lyrics: 1956 to the Present." During the Yale event, the musician said that he feels a magical and mysterious nature to songwriting. Interest in the event was so high, it crashed Yale's ticketing system on Feb. 8.
"I have to [believe in magic]. Because some of the things that have happened to me in songwriting are pretty amazing," McCartney said during the event.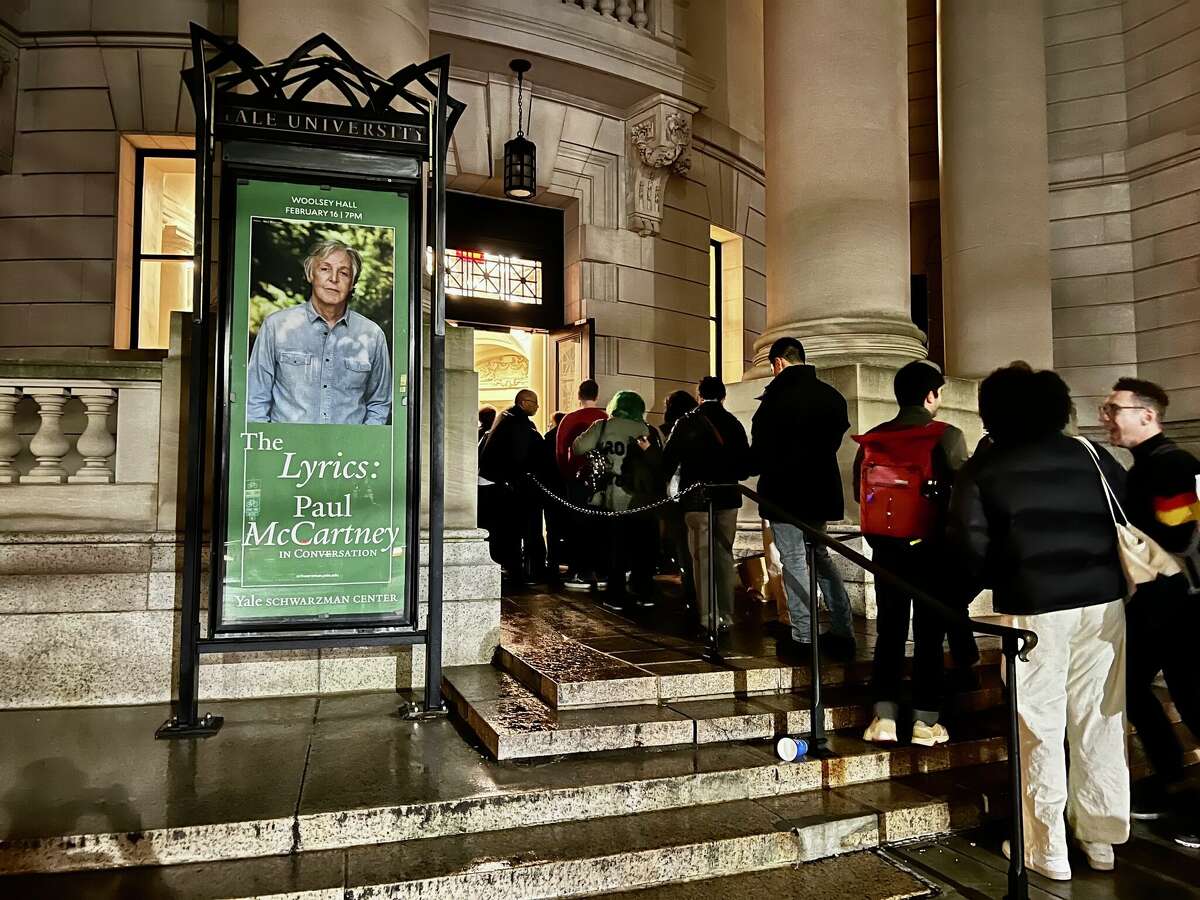 Though most famous for his time as a Beatle, McCartney has also had a successful solo career in more recent years. In 2015, he collaborated with Rihanna and Kanye West on the song "FourFiveSeconds" and performed with Paul Simon during the Saturday Night Live 40th Anniversary Special. McCartney's 2018 song "Who Cares" was inspired by singer Taylor Swift, he said during an interview with the BBC.
"I was actually thinking about Taylor Swift and her relationship to her young fans and how it's sort of a sisterly thing," McCartney told the BBC in 2018.