Linkin Park's Mike Shinoda has opened up about grieving for his bandmate Chester Bennington, who died in 2017.
Bennington died by suicide at the age of 41 after struggling with depression, as well as alcohol and drug issues, throughout his life.
Shinoda said that no-one "knew the depths" of his bandmate and friend's mental health issues, adding that there were times when Bennington would be "very fun" one day and turn "so dark" the next.
Speaking on SiriusXM's The Howard Stern Show this week, the 46-year-old said: "I've never met anybody with such a crazy childhood… just barely staying out of jail.
"It was hard and in the midst of all that… he'd just go missing and come back obliterated, like you couldn't even talk to him."
Shinoda recalled: "There was an element of Chester that was very fun sometimes when he was that way and then usually the next day it would be so dark. He's super hungover, he's angry at everybody, yelling at everybody."
In what is believed to be his final interview before his death, Bennington spoke about getting through the "darkest time" in his life.
"I came to a point in my life where I was like, 'I can either just give up and f***ing die, or I can f***ing fight for what I want'. And I chose to fight for what I wanted."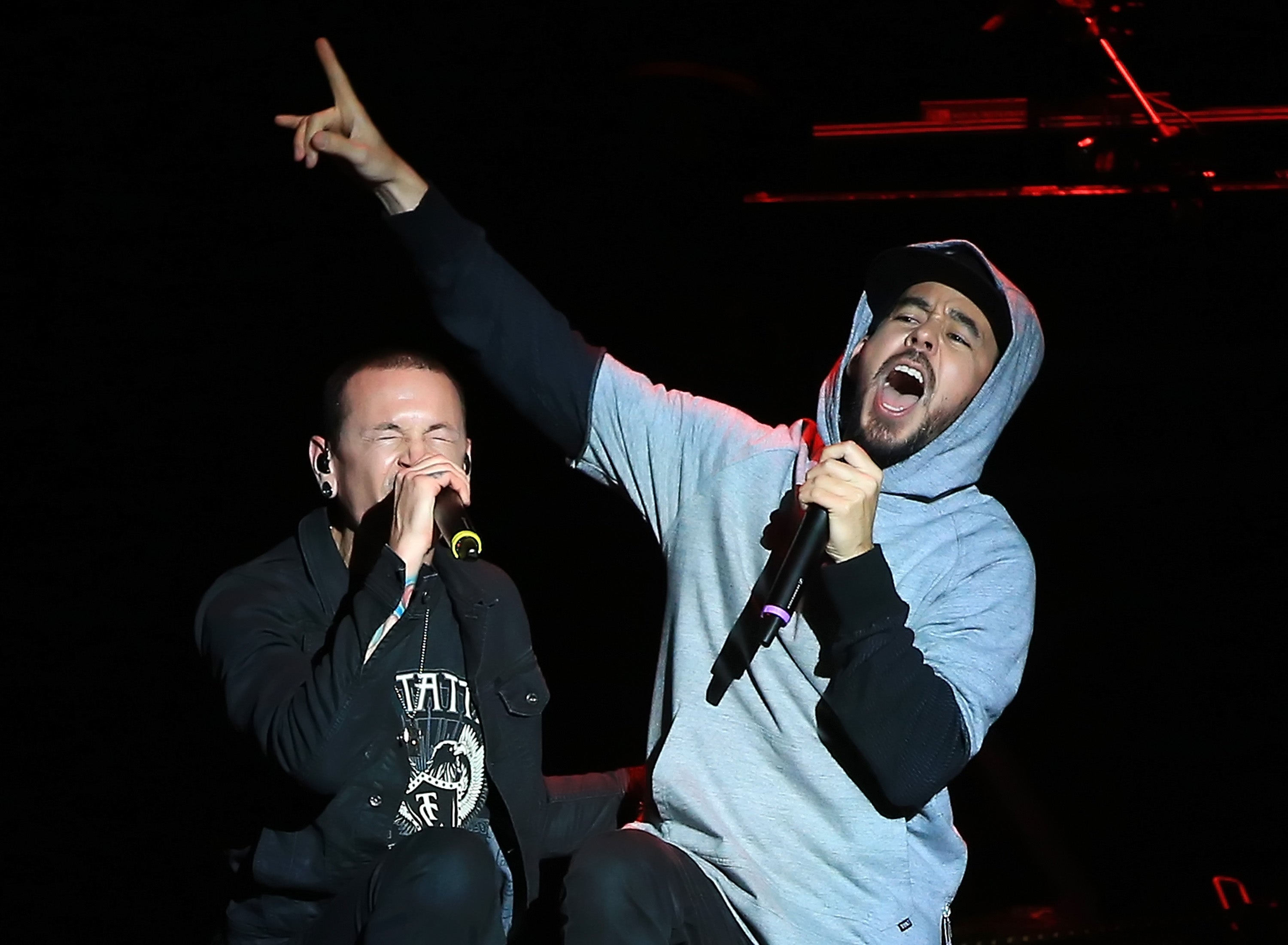 Following Bennington's death, Shinoda revealed that he questioned whether he wanted to continue making music.
He told host Howard Stern: "For me, it just felt like too much. To get back on it and try to do some version of music and also be seen through the lens of what had happened… it was like being a member of a club that I didn't want to join."
The interview comes after Linkin Park released a new single that features the late singer's voice, titled "Lost", in honour of the 20th anniversary of their 2003 album Meteora.
Shinoda described the track as "bittersweet" and said: "It's like an old photo. It can be bittersweet but to have forgotten that it existed and then to hear it and be teleported back there, that's a gift."