The Barbie trailer's similarity to an iconic Lady Gaga music video has been called out by fans across the Internet. The film, which is coming to theaters on July 21, 2023, will focus on multiple iterations of the iconic Mattel dolls Barbie (Margot Robbie, Issa Rae, and Hari Nef) and Ken (Ryan Gosling, Ncuti Gatwa, Kingsley Ben-Adir, and Simu Liu). It was directed by Greta Gerwig and also stars an ensemble cast that includes Will Ferrell, America Ferrera, Ariana Greenblatt, Emma Mackey, Alexandra Shipp, Michael Cera, Rhea Perlman, and Kate McKinnon.
The trailer for Barbie was released this week, opening with an extended riff on 2001: A Space Odyssey before showing some brief glimpses at Barbie's candy-colored world. Fans online quickly realized that several key moments from this sequence are very similar to the 2020 music video for Lady Gaga's single, "Stupid Love," which features various Power Ranger-esque groups wearing matching bold colors and coming together through dance. The similarities between the trailer and the video (especially the shot of Gosling's Ken flanked by Ben-Adir and Gatwa) have been called out by a cavalcade of fans over the past day. Check out selected posts about the trailer below: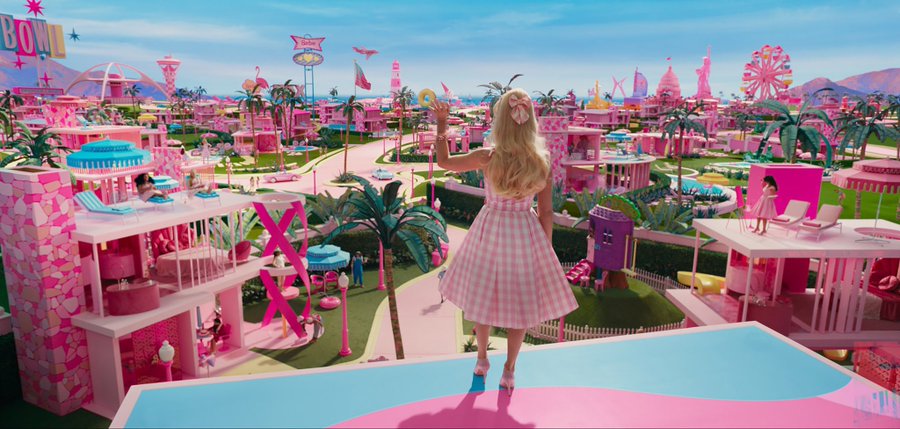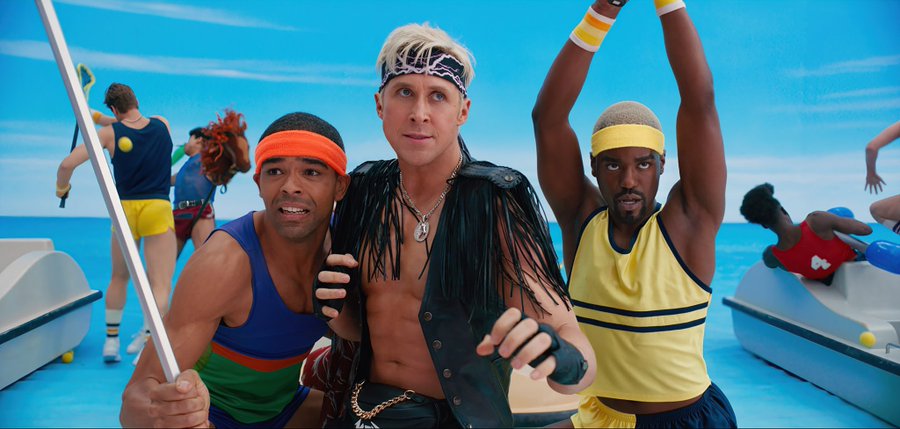 How Does the Universe Of Barbie 2023 Work?
One of the most perplexing things is exactly how the universe of Barbie 2023 functions. The trailer's 2001 aspect is clearly a throwaway joke, but it is unclear if it was footage shot for the teaser itself or will be appearing in some capacity in the film's introduction. However, the barrage of images from Barbie's world seems to take place entirely in fictional environments and dream homes sold by toy stores. Even though it has already been announced that Ferrell will portray a fictionalized CEO of Mattel, there are presumably scenes set in the real world.
Essentially, there are most likely two ways that Barbie's interaction with the real world can play out. The first possibility draws along the lines of the 2000 Tyra Banks TV movie Life-Size or the Disney princess movie Enchanted, where Barbie is pulled from that abstract fantasy space into the real world and becomes a fish out of water. The second idea is more akin to 2014's The Lego Movie, where the Lego universe is only briefly interrupted by a live-action sequence offering the real-world explanation for the film's storyline.
Considering Ferrell also played a similar part in The Lego Movie's live-action reveal, the premise for Barbie may align with that possibility. However, most details of the movie remain a mystery. Presumably, the full trailer will offer a little more insight into how it all functions, though it may still be several months before that premieres.